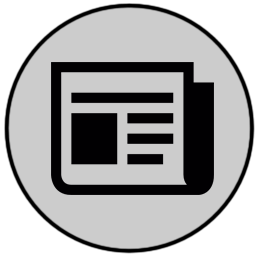 RIPRESO: an opportunity to investigate the origin and degree of intra-parcel variability in the vineyards of Piacenza
Preliminary studies for the implementation of the Plan
Entitled "Preliminary studies for the implementation of the Plan", this is the action of the Ripreso project aimed at clarifying the pedological and physiological bases of the intra-parcel variability of the vineyards of the Colli Piacentini, which aims to increase the awareness of wine-growers on the issue of the actual heterogeneity of the vineyards even before delving into the issue of variable input applications.

According to a multidisciplinary approach combining elements of pedology, viticulture, sensors and geomatics, investigations were carried out during the first year of the project in 4 demonstrative vineyards located in Val Nure at Azienda Agricola Baraccone, in Val Tidone at Cantina Tenuta Villa Tavernago and in Val d'Arda at Azienda Vitivinicola Villarosa.

The vegetative variability was described using proximal sensing techniques at two moments of the season, i.e. near veraison and during vegetative stasis. The survey was carried out with the aid of the Mecs-Vine® proximity sensor, which enables the vigour of the canopy expressed by the Canopy Index to be characterised with very high spatial resolution. Subsequently, the Canopy Index was divided into three groupings, better known as "vigour classes".

The preliminary results allow to notice that the Canopy Index values detected in the different vineyards present a variation range that can be traced back to a condition of medium-high variability justifying the use of precision viticulture. In more detail, while the maximum values were substantially equivalent in the Merlot, Barbera and Malvasia di Candia aromatica vineyards, the minimum values recorded at veraison were very different among the pedological contexts investigated. The vigour maps recorded during the vegetative stasis identified a pattern of variation very similar to the summer survey, outlining interesting applications of proximal sensing even in the period after leaf fall. From an agronomic point of view, the parameters associated with the greatest variability were: production and average bunch weight, pruning wood weight, malic acid and total anthocyanins of the grapes at harvest. On the contrary, the parameters traditionally considered for assessing the degree of ripeness of the grapes in the vineyard, such as total soluble solids, showed the lowest degree of variability, albeit with significant differences between vigour classes.
The results of the pedological survey are currently being processed.